BirdWeb: Seattle Audubon's Guide to the Birds of Washington State
Bird of the Week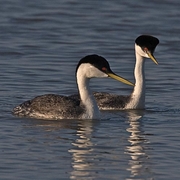 The Western Grebe is a gregarious species, forming large wintering flocks mostly in salt water and then breeding colonially in fresh water. Both the male and female help build a floating nest on the edge of a marsh, where they are vulnerable to fluctuating water levels and disturbance from watercraft. Their breeding display is considered by many to be the most impressive of any North American bird species!
Birding Site of the Week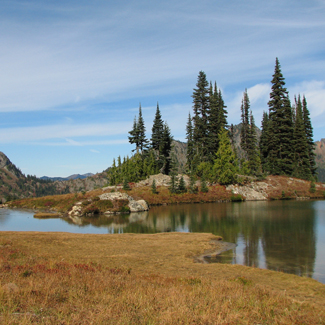 Snow at Naches Peak melts in late June (but check conditions) and offers good opportunities for higher elevation birds including Clark's Nutcracker, Northern Goshawk, Townsend's Solitaire, Northern Pygmy-Owl, Hermit Thrush, and possibly Gray-crowned Rosy-Finch.
Get Involved with SAS
Seattle Audubon has numerous resources available to you.